Vertical lathes CNC (turning machine with drillig and milling axis)
Set up in a second plant independent from the one in which the mechanical processes are carried out, it guarantees a high precision Quality Control, especially for the Aerospace sector, in absence of vibrations, dust and other agents that could compromise the maximum quality of the tests we aspire to.
All checks done in an environment with controlled temperature and humidity.
The reports issued are delivered to the customer on request.
MEASURING MACHINE NEW WENZEL
Gantry Design Coordinate Measuring Machine, with point-to-point probing system or continuous scanning, dedicated to the measurement of medium and large pieces:
Maximum dimensions of circular items:Ø2100 x 1200 h mm
Maximum dimensions of rectangular items:2100 x 4000 x 1200 h mm
Maximum weight of items: 4500 kg
Measuring range (mm)
Axis X: 1500     Axis Y: 2500     Axis Z: 1200
With the measurement bench and control "Horizon Premium" we can guarantee stability and vibration damping present in all environmental conditions in which the instrument has to normally operate.
Max longitud. X: 3000 mm
Max allowed error: 0.5 + L (mm)/1000 µm
Measurement precision: 0.0001
Repeatability: 2 s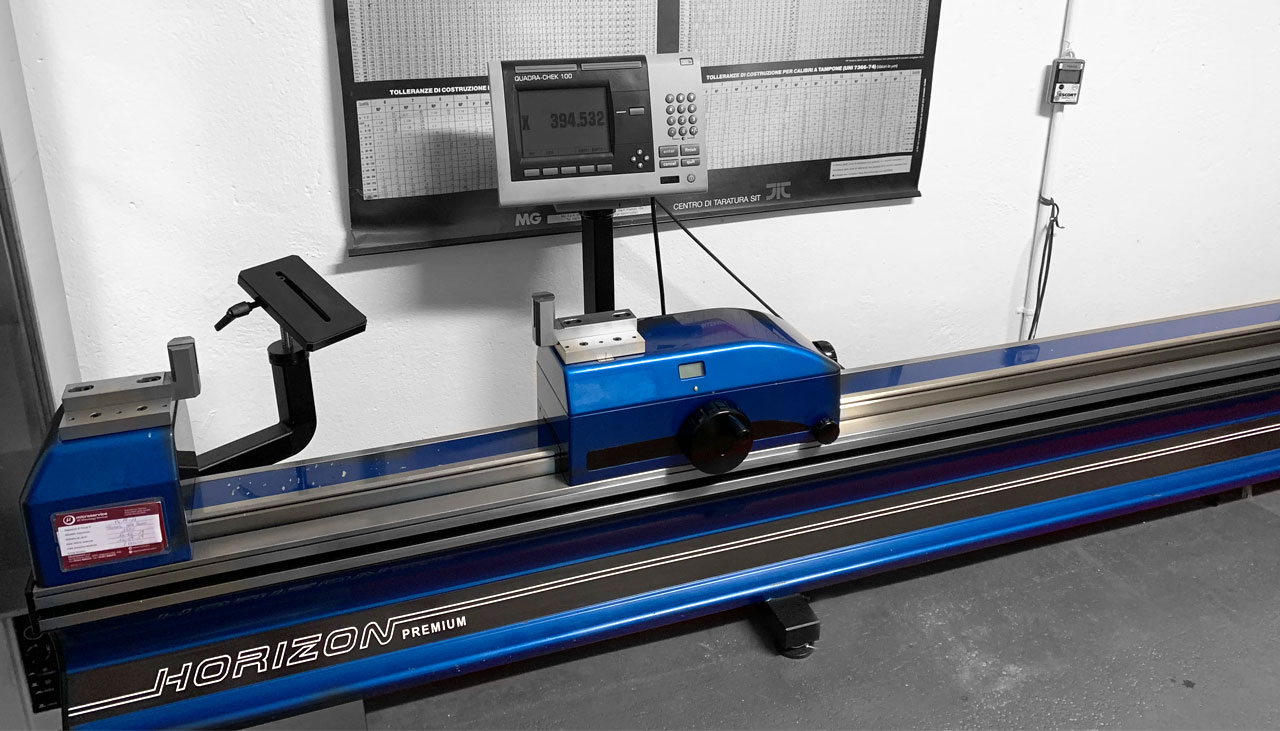 External micrometers Mitutoyo from 50 mm to 1600 mm
Internal micrometers Tesa up to Ø 6000 mm
Digital gauge
Roughness gauge
Head bridge crane 5 Ton.
Head bridge crane 35 Ton.
Head bridge crane 12,5 Ton.
Head bridge crane 50 Ton.
Fork lift 3,5 Ton.
Fork lift 8 Ton.